Study science – get in through Clearing!
Register your interest and we'll let you know as soon as Clearing applications open
Study science at London Met
Want to kickstart your future in science this autumn? Welcome to the School of Human Sciences, where you'll learn from dedicated academics in world-class facilities.
Our £30 million Superlab is one of the largest and most advanced science teaching environments in Europe, housing specialist laboratories for tissue culture research and microbiology, a nuclear magnetic resonance room and more.
Many of our courses are accredited by professional bodies including the Institute for Biomedical Science (IBMS) and the Royal Society of Chemistry. As a member of the school you'll also find yourself at the heart of a thriving research community, whose research centres and groups include the Molecular Systems for Health Research Group.
Discover our range of science courses below – apply through Clearing!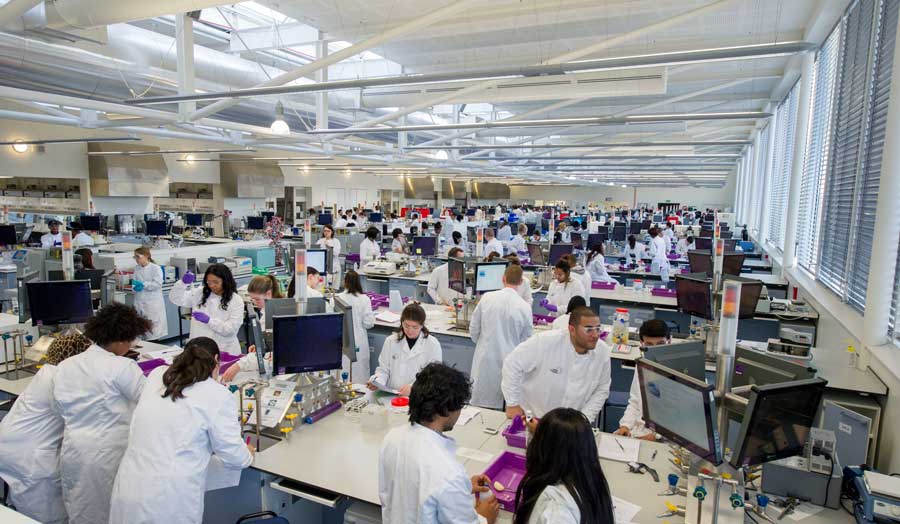 "I started my time at London Met with a foundation year. I was not really sure which path I would take, but four years on I'm happy to call myself a pharmaceutical scientist! I am extremely grateful for the chance to have met and worked with some incredibly talented and passionate teachers!"
Elina Zalite, Pharmaceutical Science BSc Hons
Search for an undergraduate course