Partnerships Operational Manual
The Partnerships Operational Manual (POM) supplements the Quality Manual and takes the reader through key stages of the quality management procedures for the life cycle of setting up partnership, the approval, delivery and monitoring of courses and the conferment of awards.
Each chapter addresses a core activity and contains within it explanatory text, contextual information and, as appropriate, the forms necessary to complete the procedures. Specific guidance is given for the University staff, the partner staff and the standards on the collaborative courses.
Some of the key activities include:
establishing a partnership
memoranda
Financial arrangements
access to University resources
course management
complaints
awards
termination
Download the Partnerships Operational Manual (POM) .
Major review and updating takes place usually over the summer for the start of a new academic session, however updating and insertion of new versions of individual text/forms may occur during the year as the need arises. Where such updating takes place, key users (eg school representatives and heads of department) will be advised of the introduction of new/updated versions.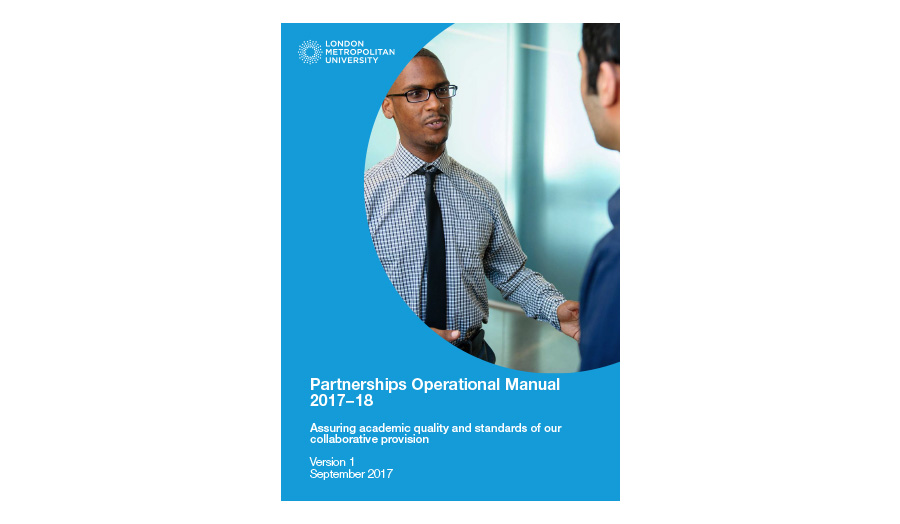 Partnerships Operational Manual