Get tested for Covid-19 on campus
Students should be tested for Covid every time they come onto campus.
How to book - Follow these 5 simple steps to book your test!
Select service (Holloway Booth A,B,C or Aldgate Booth A,B,C)
Select date & time
Add your details (Name, email and phone number)
Tick the box to agree to the privacy policy
Click on the 'Book' button.
The government has recently announced that some lockdown measures are to be relieved, including the re-opening of universities to students on practical courses. To keep our communities safe, students returning to campus should be tested for Covid every time they come in. London Met has testing centres at both its Holloway Road and Aldgate campuses. Currently, every student who books and is tested on a London Met site will be automatically entered into a weekly prize drawer to win a £100 Amazon voucher.
We will guide you through the process before you arrive at the testing station and there will be dedicated staff on hand to answer any questions you may have. It would be helpful to familiarise yourself with how to use a self swabbing kit before you arrive.
The Department for Health and Social Care recommends ensuring you have tested negative twice before travelling anywhere. As such, if your test is negative, you should book a confirmatory test within three days.
Why do I need to take a test if I have no symptoms?
Research has suggested that a large number of people that have COVID-19 have no symptoms, but can still transmit the disease to others. By taking a test when you don't have symptoms you will be helping the NHS to fight COVID-19 and keeping your friends and family safe.
Can I get a test on campus if I have symptoms of COVID-19?
No. If you do have symptoms, such as a new continuous cough, a high temperature, or have lost your sense of taste and smell, please do not book a test through this scheme and do not come onto campus. Instead, please book a test through the central NHS system.
What do I need to bring?
a mask or face covering

some hand sanitizer if possible

a bottle of water

your phone, computer or tablet in order to scan the unique barcode linked with your test.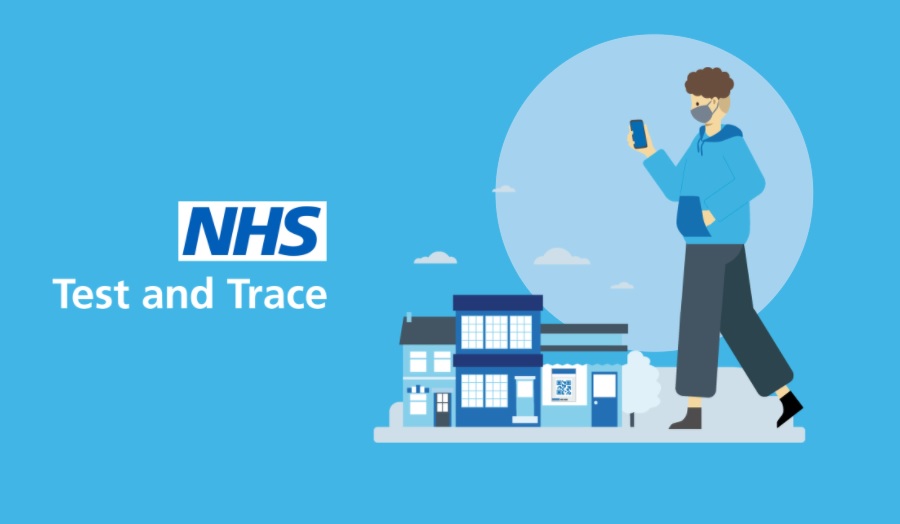 Frequently asked questions
Do I have to take a test?
No. It is entirely your choice whether or not you take a test, but we hope that everyone invited to take part chooses to do so. You'll be playing an important role in the fight against the pandemic and helping the whole country return to normal as soon as possible.
Who can book a test?
All London Met students and members of staff can book a test as long as:
you do not have symptoms of COVID-19; and
you have not been in close contact with anyone who has tested positive for the virus or is displaying symptoms of the virus.
You can only book a test on behalf of yourself, not anyone else.
How do I book a test?
Where is testing taking place?
We've created COVID-safe testing centres in the Great Hall at Holloway Road campus and in the Wash Houses at the Aldgate campus. You can use whichever testing location is most convenient for you, regardless of where you normally have your lectures.
Where possible, please avoid using public transport when visiting to take a test. Have a look at the information about travelling to and from university information on our keeping you safe webpages.
What does the test involve?
You will give a saliva sample via a swab which will be used in something called a 'lateral flow antigen test.' The swab will be applied to the test device's absorbent pad, which will detect the presence or absence of COVID-19.
The sample runs along the surface of the pad, and at the end will show either a positive or negative result.
Lateral flow tests are safe, inexpensive, and provide reliable results. The devices are also designed to be easy to use. Swabbing and processing of these tests will be conducted at our dedicated testing site either by trained personnel or as a self-test with supervision from trained personnel.
What do I need to do when I come for my test?
Make sure you have your email booking confirmation, a face covering, your University ID card. You also need to bring a mobile device, your phone or a tablet device; and a bottle of water so you can rinse your mouth before the swab takes place.
If you don't have a phone or tablet we have spares for you to use at the testing Centre.
What do I need to bring on the day of my test?
It's really important that you bring the following:
A form of student/staff ID
Your phone, tablet or laptop. This will be used to scan a unique barcode that will be associated with your test to provide you with your results. If you do not have one of these then a staff member at the site will help you.
A bottle of water so you can rinse your mouth before taking the test.
A face covering or mask. You'll need to:

Make sure it covers your mouth and nose
Wear it at all times except when your sample is taken. A staff member will tell you when you can take it off and put it back on again.

If possible, bring your personal hand sanitizer as you will be required to clean your hands before testing.
Please also wear flat shoes for health and safety reasons.
What should I expect when I arrive?
A member of staff will welcome you and talk you through the whole process.

You'll need to follow social distancing by staying at least two metres from other people at the test site, including staff

Once on site, you'll need to register your test online, using your own mobile device, before you take the test. If you need help with this, please ask the site staff. They'll help you while maintaining social distancing.

The entire process should take no more than 15 minutes.
How do I get my test results?
Once you have had your test, you will receive your results from NHS Test and Trace within a few hours. If you do test positive for COVID-19, you will need to self-isolate and inform London Met.
If you receive a negative result, we would ask that you book a new confirmatory test within three days. Our aim is to test everybody twice.
What happens if my test is positive?
You will be contacted by NHS Track and Trace who will advise you to self-isolate.
Next you should inform your course leader or line manager and let us know by emailing our COVID-19 reporting email address: covidreport@londonmet.ac.uk.
We know that you might be concerned, but please don't worry, we will do all we can to make sure you're supported while you self-isolate. Please take a look at the advice for students and staff on our keeping you safe pages for guidance.
Can I book another test if I have tested positive?
Please do not book another test during your self-isolation period or for 90 days after this.
A negative test during your self-isolation period will not mean that you are no longer infectious, and will not allow you to end isolation early or travel during this period.
Who will have access to my test result?
Your result will be shared with the NHS Track and Trace Service only. It will not be shared with London Met - as mentioned above, if you do test positive please let us know on covidreport@londonmet.ac.uk so we can make sure we provide you with the support you need.
I'm not travelling anywhere over Christmas, should I still take a test?
Taking a test is entirely voluntary and you should only come in for a test if you feel comfortable doing so. However, we do encourage as many people as possible to get a test, as this will help the government build a better picture of the number of people in the country who have COVID-19 with no symptoms.
Do I need to take two tests?
You don't have to have two tests but it does give greater accuracy to the test results. ​Students are strongly encouraged to undertake two tests three days apart before travelling home from university. This means you will have to plan your test and travel time carefully.
If you receive ​two negative tests, you are advised to return home within 24 hours of the second test.
Can I take a Covid test while observing Ramadan?
The Department for Health and Social Care has consulted the British Islamic Medical Association and they have advised that Covid tests can be taken during Ramadan, saying the following:
'Our position is that PCR and LFD tests do not invalidate the fast, which is the opinion of the vast majority of Islamic scholars.'
What are the terms and conditions of the voucher competition?